Welcome to VP-C Online
The Civil Aviation Authority of the Cayman Islands (CAACI) utilizes an electronic document management system 'VP-C Online' to manage all aircraft registry applications, certificates and authorizations electronically. The system makes it easier for CAACI clients to apply for the various approvals that are required for both initial aircraft registration and for continuing airworthiness including the renewal of documents. It is designed to streamline processes within the CAACI and allow more efficient service provisioning to clients.
Authorized users utilize online smart forms for submission of applications including electronic submission of all supporting documentation required by the specific application. The custom-designed, intuitive user screens provide clients online access to their certificates at their convenience. All documentation is transmitted using SSL encryption and stored securely in the Cayman Islands.
With the release of VP-C Online 2.0 on 21 July 2013, new features have been added to better serve our clients' needs. With these enhancements owners, surveyors and pilots now have the convenience of submitting their documentation through the same secure online portal which has been utilized by the technical coordinators over the last year. This provides the convenience of 24.7.365 access and streamlines processes such as the:
Submission of due diligence and compliance documentation,
Application and Processing of Private Aircraft Operator,
Submission of Airworthiness Surveyor documentation, and
Application and processing of Flight crew Licence Validation Certificate.
As you scroll down on this page we have provided an online support tutorial to familiarize clients and registrants with the system. In addition to being able to register and subsequently log in from this page, there is a link via this page to the system provided from the main CAACI website at www.caacayman.com as well.
VP-C Online has been developed in conjunction with Brac Informatics Centre (BIC), a premier international provider of technology and cloud-based solutions. BIC provides secure self-service portals to assist public and private sector organizations to meet their clients' demands for 24.7.365 access to information.
If you have questions in regards to accessing VP-C Online or need assistance using the system please do not hesitate to contact a member of the Air Safety Regulation (ASR) team via asr@caacayman.com.
Do you have an aircraft registered with us?
Register now for online access to manage registrations, permits and certificates for aircraft on the CAACI registry.
Would you like to apply to register an aircraft with us?
Request an online application to begin the registration process for your new aircraft with the CAACI registry. If you already have an aircraft registered with us, please use the "REQUEST ACCESS NOW" button instead.
Contact Us
Civil Aviation Authority
205 Owen Roberts Drive
Grand Cayman, KY1-1003
CAYMAN ISLANDS
Phone: (345) 949-7811
Email: asr@caacayman.com
Mailing Address
The Civil Aviation Authority
P.O. Box 10277
Grand Cayman, KY1-1003
CAYMAN ISLANDS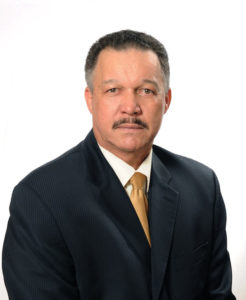 CAACI Director-General
P.H. Richard Smith, MBE, FRAeS