Welcome to the benefits of Online Services
The Cayman Islands Civil Aviation Authority has enhanced its technology platform to provide a secure online document management system in its ongoing effort to provide exceptional service.
Submit Applications
As the Technical Coordinator of an aircraft that is registered with the Cayman Islands Civil Aviation Authority, you will be able to submit applications online, upload and download documentation relevant to the registration of an aircraft as well as update data and information when necessary. You can access it at your convenience 24-7-365, from anywhere in the world using an Internet connection and your password.
Check the Status
You can view the status of applications that have been submitted and monitor them from submission all the way through the approval process.
Stay Informed
You can receive customized notifications. If you'd like us to send you an email to let you know when new documents are issued and alert you regarding upcoming anniversary dates of certificate renewals, please be sure to log in and update your email in the 'Manage Vault' account profile. You can customize your profile so that you receive only the information you want to see.
Print Copies
If you need another copy of any of your filed applications or certificates, you can easily print an unofficial copy yourself. Temporary certificates can be printed while you wait to receive the original copy in the mail.
Do you have an aircraft registered with us?
Register now for online access to manage registrations, permits and certificates for aircraft on the CAACI registry.
Would you like to apply to register an aircraft with us?
Request an online application to begin the registration process for your new aircraft with the CAACI registry. If you already have an aircraft registered with us, please use the "REQUEST ACCESS NOW" button instead.
Contact Us
Civil Aviation Authority
205 Owen Roberts Drive
Grand Cayman, KY1-1003
CAYMAN ISLANDS
Phone: (345) 949-7811
Email: asr@caacayman.com
Mailing Address
The Civil Aviation Authority
P.O. Box 10277
Grand Cayman, KY1-1003
CAYMAN ISLANDS
"As part of our commitment to better serve our clients, we are continuously looking at ways of providing them with a high level of service that is available '24-7-365'. With that being said, we are excited to launch VP-C Online to our clients as they will have complete access to utilize these online services at their own convenience; 24 hours a day, 7 days a week, 365 days of the year."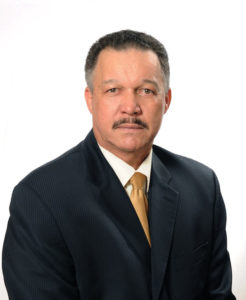 CAACI Director-General
P.H. Richard Smith, MBE, FRAeS